Been feeling a li'l lonely lately? Or experiencing low days? It happens to the best of us. Sometimes we have just to bounce back from whatever brought us down. And to help in your journey to accept yourself, we have the perfect captions for self love.
Feeling content with your individuality is a special feeling. It makes you appreciate the world even more when you learn to be happy with yourself. So, celebrate that self-adoration by clicking selfies, taking yourself out on a solo date, or buying yourself flowers. It's the little things that count! And to make it memorable you can document these precious memories with some self love captions for Instagram. 
Source: Pexels
Of course, writing things about yourself doesn't come easily. Don't worry, we have the loveliest captions for self love that will put a smile on your face. While you do nice things for yourself, remind yourself of your worth, and don't let anyone dim your sparkle! You are, and will always be worthy of love. Rejoice in that feeling with our collection of love yourself captions for Instagram. We hope they contribute peace, love, and joy to your life.
Best Captions For Self Love
Enhance your self-love journey with our top caption-for-yourself picks. Embrace your worth, inspire self-cherishing, and share the message of self-love effortlessly through your posts. These captions about self love will help you do that in style:
Be kind to the parts of you that are still learning.
When it comes to me I wouldn't wanna be anybody else.
Do your thing and don't care if they like it.
"Self-care is giving the world the best you instead of what's left of you." – Katie Reed
Be the reason for your own happiness.
The way you speak to yourself matters the most.
Breathe darling, this is just a chapter. It's not your whole story.
Self-love is the elixir of an immortal heart.
The most terrifying thing is to accept oneself completely.
Be you, do you, for you.
The possibilities are endless.
Self-care is how you take your power back.
"A person learns how to love himself through the simple acts of loving and being loved by someone else." – Haruki Murakami
How you love yourself is how you teach others to love you.
Be you. The world will adjust.
You can't build joy on a feeling of self-loathing.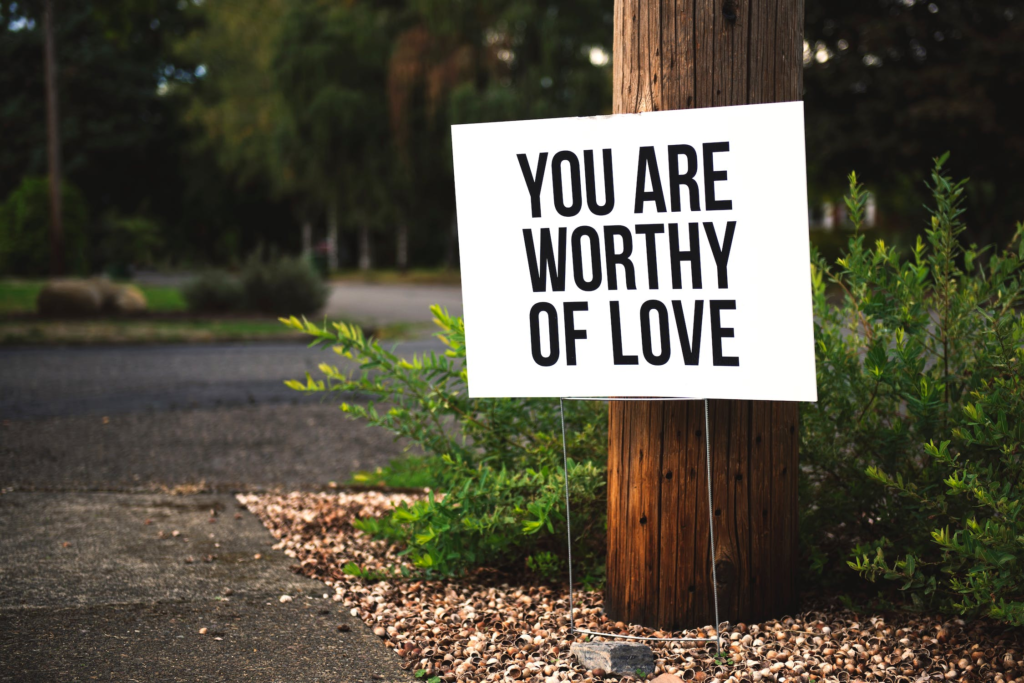 Source: Pexels
Self Love Quotes
Embrace the power of brevity with our short captions and self love quotes. While some of these are concise gems that pack a punch of self-appreciation and positivity, others are longer, perfect for uplifting your posts and reminding the world of the beauty in self-love.
"I remind myself to be kind to myself, and as slightly ridiculous as it may sound, to treat myself in the same gentle way I'd want to treat a daughter of mine. It really helps." – Emma Stone
"I care for myself. The more solitary, the more friendless, the more unsustained I am, the more I will respect myself." – Charlotte Bronte, Jane Eyre
"The absence of self-love can never be replaced with the presence of people's love for you." – Edmond Mbiaka
"Love yourself first and everything else falls into line. You really have to love yourself to get anything done in this world." – Lucille Ball
"Don't sacrifice yourself too much, because if you sacrifice too much there's nothing else you can give and nobody will care for you." – Karl Lagerfeld
"To be beautiful means to be yourself. You don't need to be accepted by others. You need to accept yourself." – Thich Nhat Hanh
"Until you value yourself, you won't value your time. Until you value your time, you will not do anything with it." – M. Scott Peck
Short Self Love Quotes
"My mother told me to be a lady. And for her, that meant be your own person, be independent." – Ruth Bader Ginsburg
"To love oneself is the beginning of a lifelong romance!" – Oscar Wilde
"Respect your Self and ignite the divine sparks in you." – Amit Ray
"One of the greatest regrets in life is being what others would want you to be, rather than being yourself." – Shannon L. Alder
"You're always with yourself, so you might as well enjoy the company." – Diane Von Furstenberg
"I'm not going to conform and hurt myself and do something crazy to be a size two." – Amber Riley
"To fall in love with yourself is the first secret to happiness." – Robert Morely
"You change the world by being yourself." – Yoko Ono
Source: Pexels
Simple Self Love Captions
Simplicity meets self-love in our collection of simple self love captions. Express your appreciation for yourself with straightforward yet impactful words. Let your posts radiate self-acceptance and inspire others to embrace their journey of self-love.
I am 'Ken'ough.
I am unapologetically myself.
My soul is a work of art.
Treating myself to my favorite dessert is self care.
There is no happy ending until you choose to save yourself.
Not all people in the world are happy because not all dare to love themselves.
You can't always control what goes on outside. But you can always control what goes on inside.
Sometimes self care looks like calling in sick and watching Netflix all day.
Self love is not selfish!
When you don't love yourself, you can't support your loved ones.
My worth is not defined by anyone else's standards.
Setting boundaries and saying "no" is taking care of yourself.
You were born to be real, not to impress.
Self-reliance is the highest expression of self-respect.
Moisturized, unbothered, staying-in-my-own lane kinda vibe.
Don't wait for anyone to rescue you, be your own superhero.
Self Love Captions For Girls
From celebrating inner strength to embracing authenticity, these self love captions for girls are tailored to inspire confidence and self-worth. Let your posts radiate positivity and encourage fellow girls to love themselves unconditionally.
Choose self love always, queens.
"I can buy myself flowers." – Flowers, Miley Cyrus
"She believed she could, so she did." – R.S. Grey
A better me is coming.
"Just do what works for you, because there will always be somebody who thinks differently." – Michelle Obama
Be your own bestie.
"I don't like to gamble, but if there's one thing I'm willing to bet on, it's myself." – Beyonce
Girl, you're a limited edition. Don't let the world tell you otherwise.
All I love in this world is me.
You're too young to let the world break you.
I always wear my invisible crown!
"Bring the sun over my heart, I want to bloom." – Alexandra Vasiliu
A love story between a girl and herself.
Sunshine mixed with a bit of hurricane.
Give yourself the love you shower on everyone else.
"The moment you accept yourself, you become beautiful." – Osho
Source: Pexels
Conclusion
As we wrap up this journey through 60+ captions for self love, remember that embracing and celebrating yourself is an ongoing adventure. These good vibes captions for Instagram serve as your companions, a toolkit of words that uplift and inspire. Let any caption about self love be a reminder that self-love isn't just a destination, but a beautiful ongoing process. 
So, whether you're sharing your journey or spreading positivity, these meaningful captions for Instagram are here to help you amplify your self-love story. Keep shining, keep loving, and keep sharing the beauty of self-acceptance with a caption for self love! And we'll leave you with a gift for all you beautiful souls: our Free Captions Generator. Keep creating magic with your captions and motivating the world to spread love and kindness!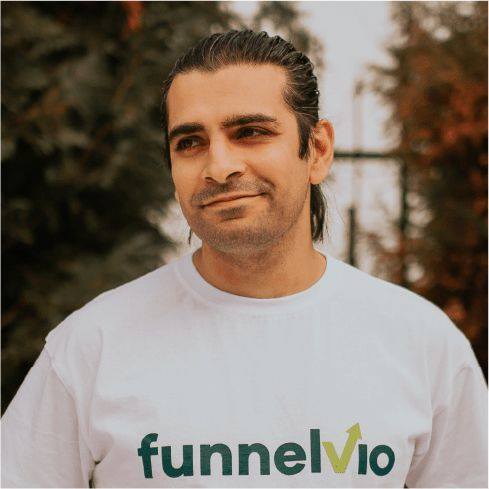 I am a full-time online marketer, for over a decade now. Helped over 100,000+ people & generated well over $12M in online sales.