In the realm of social media, Instagram captions hold the power to transform a simple post into a commanding statement.
Embodying a boss-like persona requires finesse in captioning – a blend of wit, confidence, and relevance.
In this article, we delve into the dynamics of boss Instagram captions, offering insights on how to radiate self-assuredness, foster engagement, and leave an impression that's undeniably "boss."
So go ahead, explore, and get the best boss captions for Instagram to slay on Insta & let engagement roll in!
The Authoritarian Boss Captions for Instagram
The authority to lead is a responsibility in itself.
Ruling premium.
I don't believe in excuses, bring the results to the table. #boss
A successful boss always leads differently.
I'm unstoppable until I achieve it. #bossy
My every move is powerful & untold.
Let's meet a fearless leader in the making!
Building an empire strategically.
Growing without taking any pause is my hobby.
I am addicted to success.
What a boss move!
Embracing my style with responsibility.
The Motivational Boss Instagram Captions
I believe in dreaming and creating it eventually. #boss
I'm not the kind of person who waits for an opportunity. I believe in creating the one!
My soul stays unsatisfied until I win it. #bossstyle
I put my heart in my work and that's the secret to my success.
I believe in myself & do it.
A "me" attitude cannot bring positive results, but a "we" attitude definitely can achieve anything.
Successful bosses know how to take the team together!
Being a boss, I can't fail & never let my team do so!
I ensure appreciation and a valuable work environment for my workers & they generate results for me. It's simple! #besmart
Focused on building a legacy that I dreamed of years ago.
The Visionary Boss Instagram Captions
My goals are based on the future. #successfulboss
Envisioning the future!
Let's get innovative and be successful.
I don't predict what's gonna happen next, rather I believe in creating it.
The future welcomes those who work with ingenuity.
I can sense future trends and devise my business plans accordingly.
Setting future goals with a visionary plan in my hand right now!
My actions are based on the vision, not just paper planning. #boss
The right attitude embraces your future goals flawlessly.
I don't follow the trends, I create my own. #businessgoals
The Hardworking Boss Captions for Instagram
Success is not just a word, it's an emotion & a process that takes a lot.
Thinking like a boss!
I am not lucky, but luckily I can work longer even when average people quit.
I only know the language of deals & business growth these days. #workload #boss
There's a difference between bossy and the boss!
Workaholic.
A boss is one having no attitude but leadership skills.
Be different to be effortlessly irreplaceable.
Even the boss started as a worker once!
The real boss is here!
The Supportive Boss Captions 
Do your best and leave the rest!
I believe in my team and they never let me down.
Empowering my employees!
Strategies can't help alone in winning business goals, but friendly work culture does. #supportive
Let's appreciate my team as they have done a great job!
A huge round of applause for my hard-working team!
Keep it up, team!
Supportive team culture, effective results – It's that simple.
We support each other and it's key to my business' success.
The entire team is responsible for success, not an individual.
A true boss supports employees without showing a bossy attitude.
Effective teamwork requires a supportive work environment.
The Team Player Boss Captions
I believe in the power of teamwork.
Without my team, I can't be the boss. #teamplayer
Believing in your workforce is the first step toward success.
I dream it and my team achieves it.
We make it happen cuz we believe it! #leadership
Every team member is equally important to me! #teamwork
My biggest asset is my team!
I alone can't win but together we all can win! #leader #supportive #teamplayer
Together we can do it.
A team, a dream!
Our success secret lies in a team effort!
We are the dreamers who are the achievers too!
The Decisive Boss Instagram Captions
Bold decisions are the key to business growth.
Fearless.
Aggressive approach. #workplans
Confident to achieve anything!
Unwavering attitude.
Endless wins take unlimited courage. #decisive
Visionary me!
The Mentor Boss Instagram Captions
Leading with believing in them! #mentorship
Being a mentor and a boss is not an easy job.
A good boss is a good mentor.
I believe in taking opinions before making a decision!
Mentorship is on its way!
Guiding my team.
Keep moving forward until you get it.
Elevating others.
I want my team to be a super-powerful one. #mentoringteam
The Funny Boss Captions 
On top!
Aging less, achieving more. #bossy
Correct yourself – I'm the boss, not the ghost.w
I'm the real boss, not bossy.
The boss lady with the fun bone! #funnyboss
What a bossy move!
Too legit.
Achieving the impossible!
I'm a boss who's more serious about fun vibes at the workplace.
CEO at cracking jokes!
Inspiring Boss Quotes for Instagram
Empowering my team.
Inspiring greatness.
Fearlessly innovative.
I dare to be different. #boss
Impact lives by making them better. #bossattitude
Thinking outside of the box!
Leading by choice.
Gamechanger! #bossvibe
Inspiring through actions!
Be sure to check out our post about model captions for Instagram and use our Free Captions Generator today to generate awesome and classy Instagram captions for your business-related posts.
It's totally free!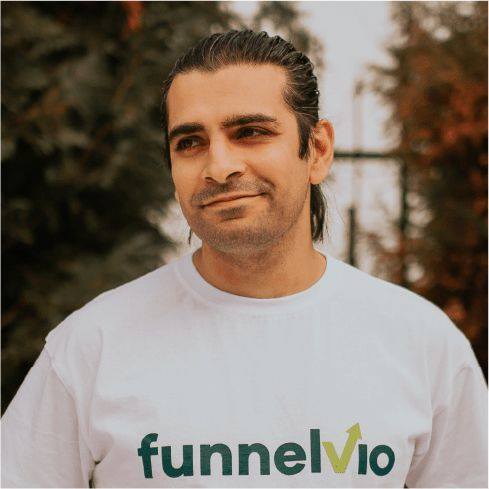 I am a full-time online marketer, for over a decade now. Helped over 100,000+ people & generated well over $12M in online sales.